General Information:
info@truemodeler.com
Sales:
sales@truemodeler.com
Customer Support:
support@truemodeler.com
Mark J. Henning:
mark@truemodeler.com
Scott D. Hansen
scott@truemodeler.com


OSC Pegasus Launch Vehicle
1:20 Scale
Skill Level 4
Introducing our newest addition to the TMRK lineup. Third in our "Master Series" of scale kits (joining our Jupiter C & our Aries Fat Albert), this is a 1:20 scale model of the OSC Pegasus Launch Vehicle as prepped & launched on its first commercial flight. This kit flies on a cluster of three 24mm motors, such as C11's, D12's, and E9's. It can also be flown on a variety of composite single use and re-loadable 24mm motors with short delays (requires three identical motors per flight).

The kit includes laser-cut aircraft ply centering rings, metallic lined motor tubes, laser cut basswood fin bases, pre-shaped leading and trailing edge aileron stock, TTW fin mounts, pre-weighted nose cone, 24" rip-stop chute, and wet-n-slide decals. This model rocket kit is the finest replica of the Pegasus we've ever seen.

This kit also includes a high-quality frame-able 8 ˝ x 11 exploded-view full color print of the Pegasus (XL configuration). Designed around a heavy duty 2.63" airframe with a wing span over 13" and a total length of over 30 ˝", this exceptionally scaled & detailed kit is sure to get attention with its accurate detailing and realistic flight profile.

This is not a difficult kit to build, but with all the pieces & detailing, don't expect to throw this together in one evening! We are rating this at a Skill Level 4 – Very Challenging, though conceptually it's nothing more than a three-finned rocket with some unique detailing you have to assemble and then attach to the main airframe.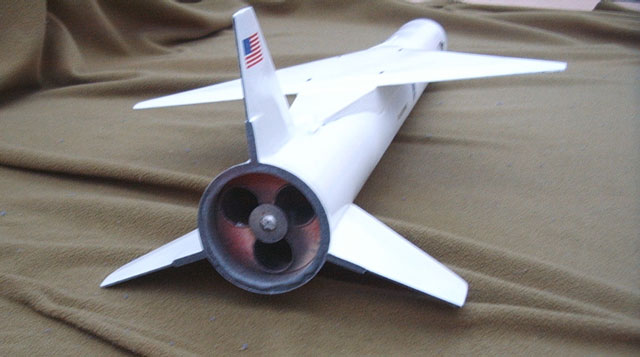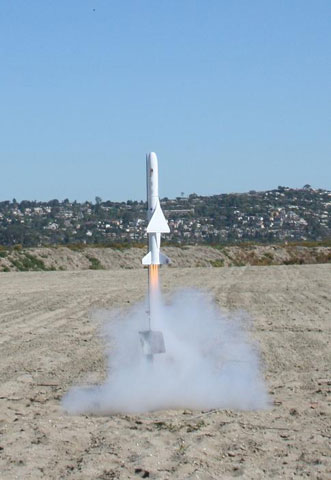 Specifications
| Length | Diameter | Wing Span | Weight | Recovery |
| --- | --- | --- | --- | --- |
| 30.535" | 2.637" | 13.2" | 15.85 oz. | 24" Synthetic Parachute |
Recommended Engines (3 required)
C11-3, D12-3 (First Flight), E9-4, E15-4 or F12-5
Note: All 2-3/4" engines will require a 1" spacer to be inserted into each engine tube prior to inserting the engines. The engine tubes are 3-3/4" long to facilitate holding the longer E9-4 motors. Most people just cut 1" segments off a spent D or E (24mm) motor.
Pricing
| Description | SKU # | Introductory Price |
| --- | --- | --- |
| OSC Pegasus | TMRK9808 | $79.95 |